What if you had $1,000 to spend on your health?
Welcome to Wellness Diaries. In this series, we send readers $1,000 to splurge on any product, service, or experience—as long as it's something that can enhance health. (Any leftover cash is donated to a charity of the diarist's choice.)
This month, we shipped Wellness Diaries off to university and awarded the funds to four college students.
Why? College can be an expensive and challenging time to prioritize wellbeing. A lot of healthy practices are free (so many on-campus climbing walls!) but many assists come at a cost. We selected students who did the research to find products to make their university experience a little healthier, surfacing products and experiences unique to their wellness journeys and stages in life. These picks aren't unique to the university experience, though—there's something for everyone.
In this diary, we have Katie Cheng, a varsity cross country runner and finance and data science major at NYU. She spent her winnings on a lululemon yoga mat, Bombas running socks, a Golde matcha set, white Crocs, and more.
Meet Katie
Katie is a second year student studying finance and data science at New York University. She began focusing on personal wellness with her move across the country to college, and she enjoys educating herself on mindfulness and recovery techniques as a student athlete. (She's a varsity cross country runner.)
Her charity of choice: Leftover funds were donated to The Malala Fund.
Katie's Diary
$49.50 Socks
Bombas Women's Running Ankle Sock 3-Pack (Geranium Peach Mix)
I run a lot each week for practice and at meets, so I definitely look to invest in quality socks that won't give me blisters or make my feet feel extremely raw afterward. I currently have a few pairs of running socks that have holes in them, so I'm looking for some replacements. I've heard great things about Bombas from teammates and coaches, and reading Brooklee's Bombas review made me want to try out these socks even more!
$98 Yoga Mat
Lululemon The Mat 5 mm (Pastel Blue)
For home workouts, stretching, and morning yoga, I would love to have a yoga mat to keep in my apartment. I currently have one that I bought for my dorm last year, but it slips and slides quite a bit, so I'm looking for a higher quality option. I often forget to stretch at night despite it making such a big difference when I wake up in the morning, so having a new mat would definitely give me that extra motivation.
$33.99 Protein Powder
Orgain Organic Protein Plant Based Protein Powder (Vanilla Bean)
Protein is super important for the body and beneficial when it comes to muscle recovery. I'm always trying to find ways I can incorporate protein into my diet, and protein powder is one of the most convenient and easiest ways to do so as a busy college student! I like to mix it in oatmeal or throw a scoop in my smoothies, but I'm a big recipe tester so I'd love to have a big tub to add it into new meals I make.
$139 Duvet Cover
Brooklinen Classic Duvet Cover (Full/Queen, Solid White)
I've heard so much about Brooklinen and how comfy its products are, and I've been looking for a quality duvet cover. Creating a comfy, calming space to sleep is so important and one of the best ways to feel refreshed from the moment I wake up.
$64.95 PJs
$48 Matcha Kit
I've been trying to drink less coffee and more matcha for its health benefits and lower caffeine content! This kit would allow me to make my matcha lattes at home, saving a ton of money since they usually cost over $5 at a coffee shop.
$49.99 Crocs
I love wearing Crocs after practice because they let my feet breathe but give me enough support to walk around or bike home. I left my pair back at home so I would love to get one for this school year.
$68 Sweatpants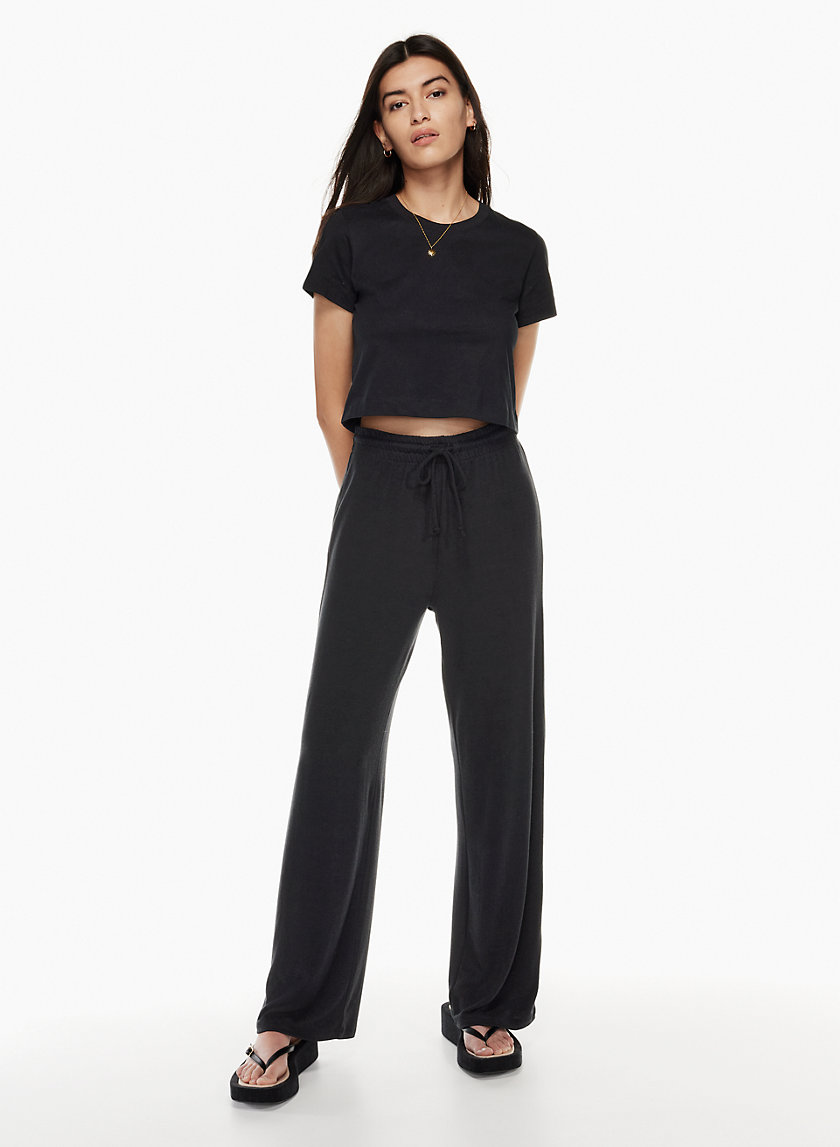 Aritzia Wilfred Free Free Lounge Sweatpant (Black)
I've been wanting to buy these pants for such a long time after seeing them on Tiktok and Instagram—they're as comfy as pajama pants but because they're black, it makes you seem a lot more dressed up and put together when going to class! They're so functional and I can wear them out on walks, to study, or to sleep.
$64 Bike Shorts
lululemon Align High-Rise Short 6"
I've actually never tried a pair of bike shorts before, but they're really popular. Since coming back to the city for the fall, I've been seeing them everywhere. They're perfect for workouts and long walks, and I think this pair from Lululemon is a great basic pair to hopefully get me in on the trend!
$139.99 Desk Converter
VIVO K Series Desk Converter DESK-V000K Series
The pandemic and working from home helped me realize the importance of having an ergonomic setup, especially with how much time we spend sitting. I would love to have a setup that encourages me to sit straight and have better posture. This desk converter seems like a great place to start. It allows you to alternate between standing and sitting when working on your laptop, which helps a lot with circulation and focus.
$100 for Salads
Sweetgreen is all over the city, and by far my favorite place to get a quick, healthy meal in between or after classes. When I've only got 15 or 30 minutes before a class or meeting, I usually stop by for a nutritious, filling salad that helps me get a sufficient amount of vegetables and protein.
$44 Skincare
Summer Fridays Skincare Regimen Set with Full Size Jet Lag Mask
One of my main goals is to establish a good skincare routine for myself— putting on a face mask at night never fails to put me in a better, calmer mood. Everyone raves about the Summer Fridays Jet Lag mask (even if they're not flying), so I wanted to give it a try along with the brand's other bestselling cleanser!
$44.99 Seat Cushion
Xtreme Comforts Ortho-Seat Coccyx Seat Cushion
Continuing with the ergonomic setup theme, I would love this seat cushion for when I'm doing work for long periods of time. It's supposed to help a lot with improving circulation, which is useful in ensuring that I stay healthy and comfortable!
Total: $944.41
Stay tuned for details on our next Wellness Diaries by subscribing to Nessie Sightings! (That's our newsletter.)